As technology continues to advance, so do cyber-attacks. Losses from cyber breaches rise year after year. One small mistake can allow hackers to gain access to company and consumer information instantly. To protect your business, employees, consumers, and your reputation, it is important to educate your staff about proper cyber security practices. Unfortunately, even when you and your staff are being very cautious to avoid a breach, hackers can still find a way in. At that point, a cyber security breach could very likely put it end to your business without the resources to come back from it. Therefore, a cyber insurance plan is worth it for any business who uses the internet, takes credit cards, or holds people's personal information in their systems.
Cyber Security Threats to Small Businesses
Large corporations are not the only targets for cyber security breaches. In fact, attackers often target smaller businesses since they are less likely to use advanced cyber security measures. 43% of cyber-attacks are on small businesses according to findings from Accenture's Cybercrime study. Even worse, the majority of small businesses are not prepared to recover from cyber-attacks.
Small Business + Cyber Security Statistics
Cyber criminals target small businesses 43% of the time according to Accenture's Cost of Cybercrime Study.
Only 14% of small businesses are prepared to defend themselves.
According to Forbes, in 2021 66% of small businesses experienced a cyber-attack;
61% of small businesses reported at least one breach in 2021
And 45% said that they did not have the resources to mitigate attacks.
According to the University of Maryland, cyber-attacks cost businesses an average of $200,000;
This causes 60% of small businesses to shut down within 6 months of a cyber attack
The most common types of attacks on small businesses
Phishing/Social Engineering: 57%
Compromised/Stolen Devices: 33%
Credential Theft: 30%
There are a variety of methods criminals use to hack and steal sensitive information. It is extremely important to educate yourself, and your employees, on each of these tactics in order to avoid a breach.
Phishing attacks deceive people into revealing sensitive information, often by clicking on a bad link. Criminals will make scams seem like a genuine message or ad often an email, pop-up ad, and social media message/comment. Globally, LinkedIn accounted for 52% of all phishing attacks.
Distributed Denial of Service (DDoS) Data occurs when a normal functioning website is flooded with traffic. The purpose is to overwhelm the network, leading to downtime and/or financial losses.
Malware infects our IT systems when downloaded to one of our devices. Once downloaded, hackers can steal data and disrupt our systems. You may download malware without knowing by visiting a website or opening an attachment. It is typically distributed through email or downloaded as a WordPress plugin.
Ransomware is a specific type of malware that holds a target ransom. A user is often locked out of a system until a demand is made, or fake software claiming that you have a virus.
Password Cracking Attacks were the cause of 80% of all data breaches in 2019. You must use a variety of capitals, numbers, and special characters. Otherwise, your password will most likely be cracked almost immediately.
Internet of Things (IoT) Hack is a type of malware that targets devices connected to the internet. "The internet of things refers to a network of interconnected to physical devices or targets."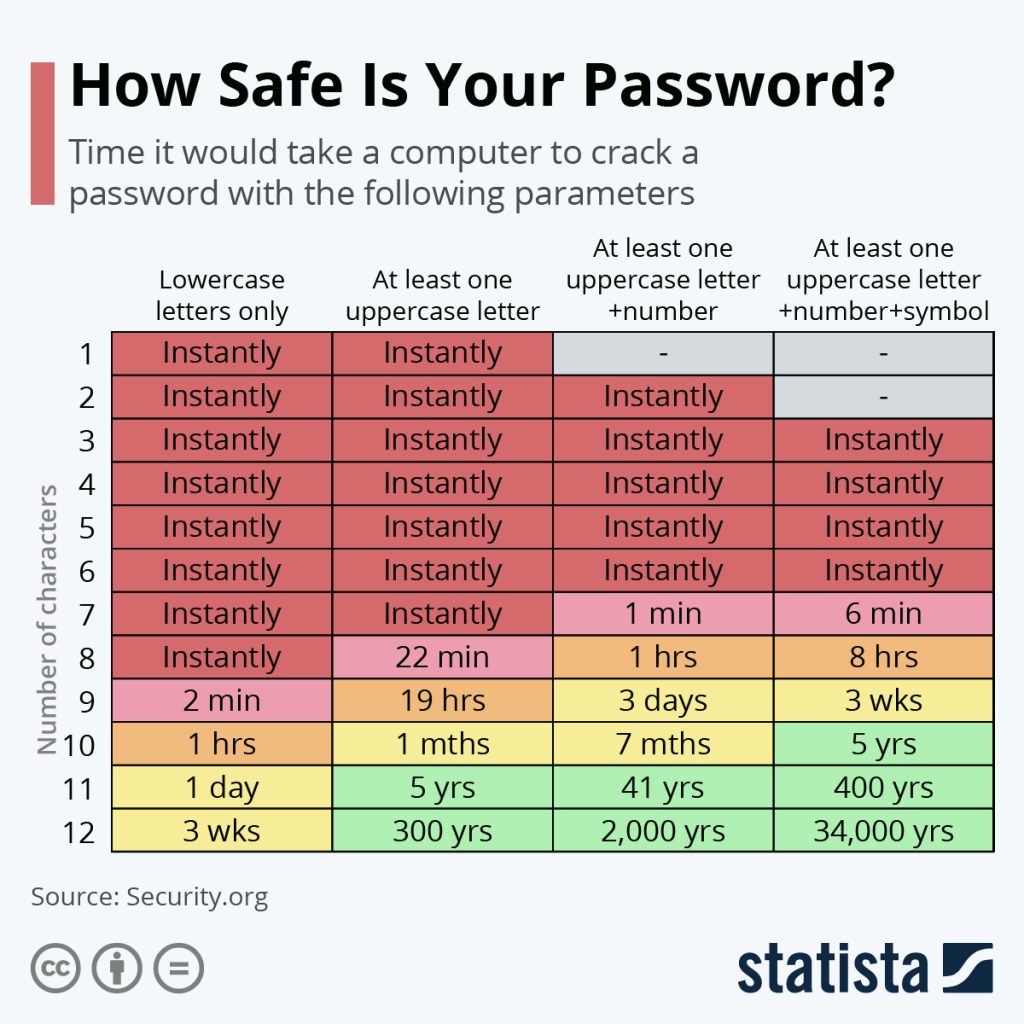 What Does Cyber Insurance Cover?
Cyber insurance can cover data breaches, phishing scams, ransomware attacks, and the cost of recovery measures and credit monitoring that you must take following a breach. Purchasing a cyber insurance plan has the potential to make or break your business. However, cyber insurance shouldn't replace cyber defense, or cyber security training. There are instances that are not covered by cyber insurance, such as poor security processes.
Common Insurance Coverages Included in Cyber Insurance:
Social Engineering: A tactic used to gain control of an IT system and/or personal/ financial information through manipulating or deceiving the victim.
Credit monitoring: Offered to detect any suspicious activity after a data breach.
Data breaches: Covers stolen personal information due to a security violation.
Customer notifications: Covers the cost of notifying consumers after a data breach.
Ransome demands: According the to University of Maryland, 82% of ransomware attacks are on small to midsize businesses.
Recovering personal identities
Data recovery
System/IT damage repair
Legal Notification: Helps pay for any legal fees following a data breach.
Liability for losses incurred by business partners: Business partners who have access to data involved in a breach need coverage also.
As with any insurance plan, cyber insurance plans can be customized to fit your business's needs. Some plans may cover more money than others, and some may include more insurance products than others. When you speak with an agent about your companies' unique needs, they will be sure to find an cyber insurance policy that is worth it for you.
Find an Affordable Cyber Insurance Policy That is Worth it for Your Business
No two businesses are exactly the same, and each business has its own specific needs. Some businesses have a larger online presence and need more coverage than others. Some small businesses have more clients and employees than others. Therefore, you can customize your policy to suit your business's needs.
Buy Through an Independent Insurance Agency
To ensure that you get the best policy for your specific needs, it is essential to purchase your policy through an independent insurance agency. Independent agents work with a variety of carriers rather than just one carrier. On the other hand, if you contact an agent at a specific insurance company, they will only recommend their policies, even if you would get a better deal somewhere else. A good independent insurance agent will provide you with lots of useful information and can save you a ton of money. Click here to read more on how independent insurance agencies can get you better coverage and premiums.
TDA Insurance & Financial Agency
TDA Insurance is a family-owned, independent insurance agency with a knowledgeable and hardworking team of independent agents. Our agents take pride in treating our clients like family and keeping them protected. Therefore, our agents will ensure that you are buying a cyber insurance policy that will be worth it in order to protect your business.
Click here to contact a TDA agent with any questions and concerns. Click here to start FREE quote on our website today!